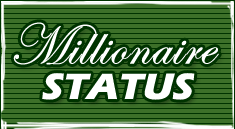 James 5:16 The effectual fervent prayer of a righteous man availeth much.



Ever wonder what someone who's never seen the modern world thinks of us approaching a wall, pressing a few buttons and out comes lot's of money? Cash machines -- they're everywhere -- and if you've got cash in your account, you can just go and make a withdrawal!

Imagine having a cash card that you could use to withdraw as much as your heart desires anytime you want -- with no limit.

We, who believe, have a card like that! We have direct access to the riches of God's grace. We have unlimited access to love, mercy, joy and all the good things of the Lord, and we can access it any time, any place and in any circumstance. The strange thing is that we don't use it nearly as much as we could!
We need to tap into God's wonderful bank of unlimited riches today! May the righteous use their spiritual bankcards to withdraw much!

(
George, Baht Rivka, Elianna & Obadiah)